An effective long-term solution to straightening your teeth and correcting your bite is orthodontics. Orthodontics is a subspecialty area in dentistry that focuses on aligning and straightening teeth using wires and brackets that apply force to the teeth to move them into a particular position. The discipline has advanced over decades and today treatment is a lot shorter and more comfortable than it was in the past.
Patients who have problems with their bite and the way their top and bottom teeth line up against each other should consider having orthodontic treatment. Treatment does require good oral hygiene habits by the patient and regular visits to the practice for check-ups and adjustments. Depending on the extent of the alignment required with your teeth, treatment can take from several months to a year with reliable results. Thanks to fixed permanent retention you can be assured that your teeth won't move after treatment is completed.
The main benefit of having orthodontic treatment is that straighter teeth are healthier teeth. When your bite is properly aligned and your teeth are straightened, there are less gaps and areas for food to get trapped and plaque to build up on the teeth, causing decay. In that sense, orthodontics is a long-term investment in your oral health.
Inman Aligner
The Inman Aligner is designed to correct adult relapse and misaligned teeth. It is barely visible, apart from a single clear wire, and it is a removable orthodontic appliance, allowing the wearer to go brace-free for important occasions. Similar to a retainer but has advantages over a retainer: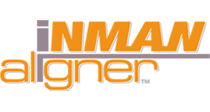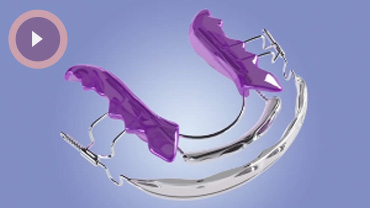 Can correct moderate crowding and rotation of teeth
More comfortable to wear as the spring is made of nickel titanium rather than stainless steel
No retention problems
It also has advantages over invisalign:
Less hassle and expense in a shorter period of time
Achieve great results with just one appliance
However The Inman Aligner is only used for treating the top and bottom front teeth whereas Invisalign can treat full arches (all your teeth)
How does it work?
The Inman Aligner utilises a lingual coil spring that puts pressure at the back of the teeth that need repositioning and a bar that is placed across the front of the teeth reverses the same pressure. These components work together to "squeeze" teeth together by pushing and pulling them into alignment. To view a video demostration, click here.
How long does it take?
Fitting the aligner takes two halfhour appointments, followed by 15-minute monthly check-ups.
Treatment can be achieved in as little as 8 to 16 weeks.
Does it hurt?
Patients may find they need to take mild painkillers for the first week or so. Like anything foreign to your mouth, it may cause you to salivate more than usual for 24 to 48 hours and could affect your speech for 7 to 10 days.
Is the Inman Aligner new?
Patients have been treated with Inman Aligners since 2000. In the United States approximately 450 to 500 new patients are prescribed treatment with Inman Aligners every month.
Is the Inman Aligner comparable to Invisalign?
No, the Inman Aligner is used for treating the top and bottom front teeth only. Invisalign can treat full arches (all your teeth).
Will treatment with the Inman Aligner be uncomfortable?
No. Due to the gentle but steady orthodontic forces generated, the appliances are easily tolerated. Your doctor may suggest aspirin or Tylenol for the 1st few days of treatment if you encounter any discomfort.
Will the Inman Aligner affect my speech?
Yes. The Inman Aligner will affect your speech for a week or two. You will however acclimate to the appliances over time and be able to speak fine with them in place.
Will I need to see the doctor frequently for adjustments?
The Inman Aligners are pre-programmed to reduce the need for office visits. Your doctor will prescribe a treatment due to your needs.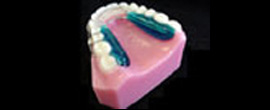 Inman Standard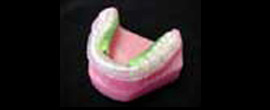 Inman Invisible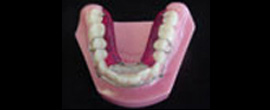 Inman Fixed Bow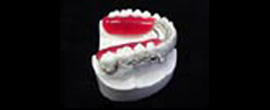 Inman Aligner Wraparound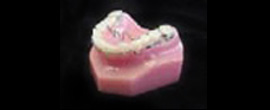 Inman Aligner Habit Appliance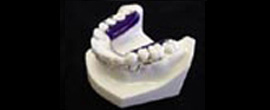 Inman Aligner Retraction Appliance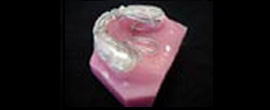 Inman Aligner Crossbite Appliance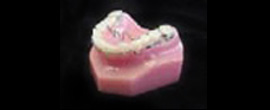 Inman with Expansion
Clear Aligners
Coming soon...
Tooth Coloured Braces
Coming soon...