Introduction
Welcome to The Clocktower Dental Practice
The Clocktower Dental Practice can be found in Golders Green and Harrow Wealdstone. Our two practices offer high quality dental treatments and convenient parking.
Golders Green - click here »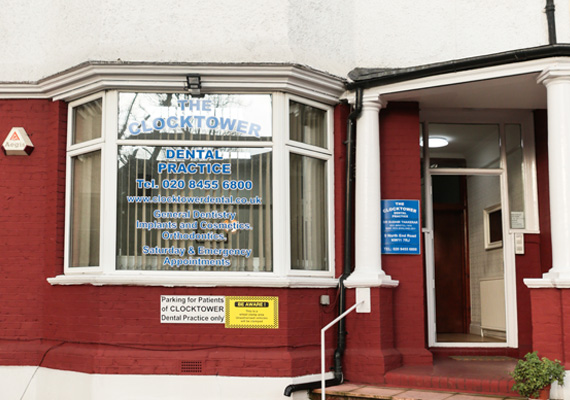 Monday
9.00am - 6.00pm
Tuesday
9.00am - 6.00pm
Wednesday
9.00am - 6.00pm
Thursday
9.00am - 6.00pm
Friday
9.00am - 6.00pm
Saturday
9.00am - 1.00pm
Out of hours : Only by appointments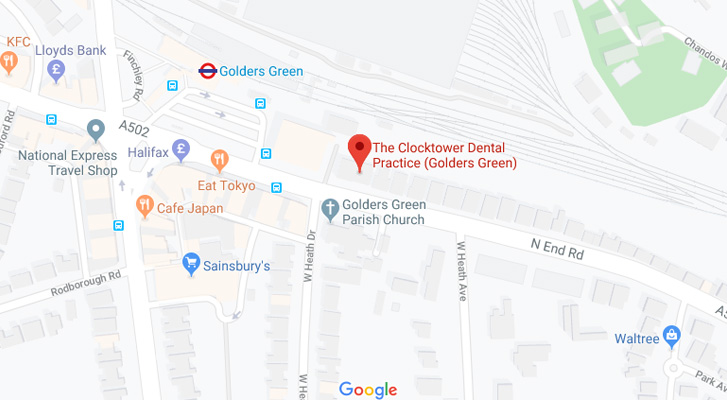 Harrow - click here »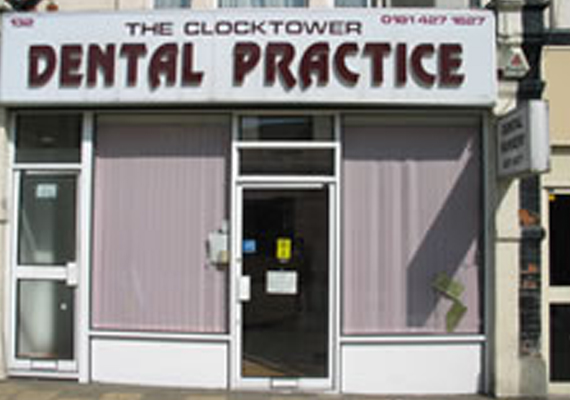 | | |
| --- | --- |
| Monday | 9.00am - 6.00pm |
| Tuesday | 9.00am - 6.00pm |
| Wednesday | 9.00am - 6.00pm |
| Thursday | 9.00am - 6.00pm |
| Friday | 9.00am - 6.00pm |
| Closed for lunch between | 1.00pm - 2.00pm |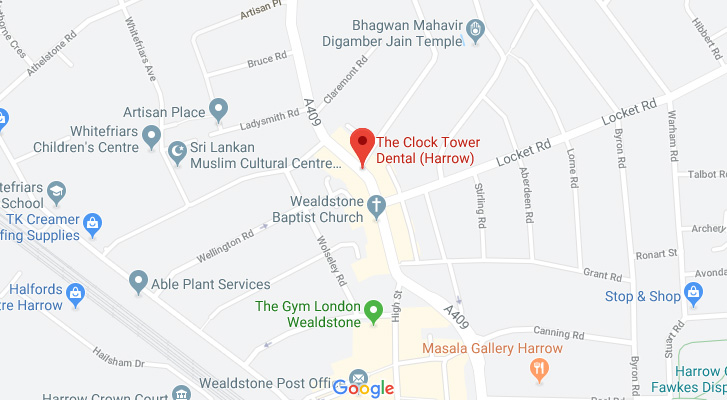 Both practices are conveniently located for access and offer a wide range of dental treatments in a clean, safe and friendly enviroment. This includes emergency appointments.
Our Philosophy
Our Philosophy is one of continuing care and excellence, and a strong commitment to the principles of best practice. All our members of the team are dedicated to providing our patients with the highest standards of modern dental care in a friendly and relaxing environment.
We work very closely with our patients and help them choosing the right options depending on your specific needs and wishes. Our theory is prevention, therefore regular checkups and seeing children from a young age is always advisable.
We aim to treat you like we would a family member, working to the highest standard of precision.
Testimonials
£
Golders Green
020 8427 1627
The Clocktower Dental Practice

During the years I worked as a Consultant in Restorative Dentistry, I had a number of referrals from Sudhir Thakerar and had many discussions with him about the cases he sent.
At all times I was impressed with the caring professional attitude he showed towards his patients and his diagnostic skills.
When examining his patients I was extremely impressed with the quality of his restorative work - in particular his aesthetic tooth coloured restorations.

Kevin J. Jones BDS MSc FDSRCS (1988)
£
Golders Green
020 8427 1627
The Clocktower Dental Practice

Experienced Dentist and a very kind and knowledgeable dental nurse. Great team. Amazing results...Their commitment to patient care is outstanding. I couldn't have asked for more. I have been visiting Harrow and Golders Green site since I was 9 years old, (17 years ago) and I will continue to do so. Highly recommended.

Fatmata, Golders Green & Harrow patient
£
Golders Green
020 8427 1627
The Clocktower Dental Practice

My wife and I and our daughters would like to take a few moments...to say that we have been patients of Dr Thakerar since the year 1977. Our daughters since childhood and have continued. We have been patients for this period of time because we have built up a trust with Dr Thakerar his high standard of work makes it worthwhile traveling from Bedfordshire to Golders Green. Also a thank you to Varsha.

Steve & Maria, Golders Green patient
£
Golders Green
020 8427 1627
The Clocktower Dental Practice

I was a patient of the practice for about 20 years, the only reason why I left as I had moved back to Liverpool. While I was a patient there, apart from having regular dental check ups, I had 6 crowns fitted on my upper teeth & with Sudhir being the perfectionist he is, made sure the colour matched exactly with my other teeth...I must say Varsha & Sudir are very courteous in understanding your requirements & their advice is second to none & would highly recommend Sudir if anyone is looking for a new dentist.